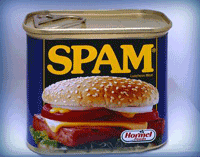 I increased the protection of our blog and deleted over 40 fake accounts. In the last several weeks the amount of fake user registrations increased drastically and there was new no plug-in available supporting this issue in wp 2.5 or higher.
But I found a nice article (German) how to solve this problem and the there mentioned plug-in SABRE works perfectly.
I hope I didn't delete any real user accounts as I deleted all of them on instinct.