Just yesterday OpenTTD got another nice feature added to trunk: arbitrary map edges! From todays nightly onwards the map borders no longer need to be water but can be at any height, allowing for a far greater flexibility and also nicer looking maps which especially adds to certain scenarios (like coastal scenarios where you don't want to have islands…)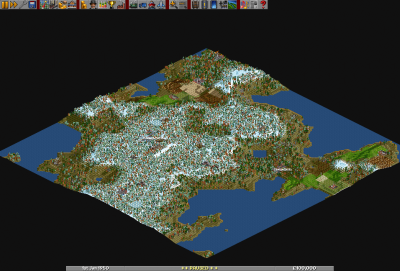 arbitrary map edges (in trunk since r15190)
The game creation dialogue got a new button which allows you to choose the sides which are enforced to be water: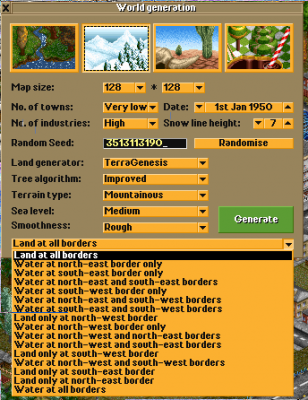 game configuration window
This option is only available though, if you allow freeform map edges in the advanced settings (it is found in the construction section). Congratulations to and two thumbs up for OpentTTD's newest dev, Yexo. Happy gaming to all.