It was quite silent here the last couple of days and I have a lot of stuff in the pipeline. For now I just want to give you a little update on the osqc interface.
I decided to store all the submitted in a database and after the osqc all of them can be downloaded. While the osqc is running, only the creator and the judges can download the solution. Another thing I bear in mind is a little support system to answer all the upcoming questions very elegant.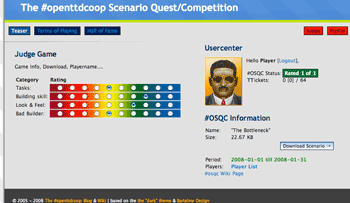 Preview of the judging area



The submitting form is already done. Players have to sign up for an #osqc, can submit and even update their solution as long as not rated by a judge.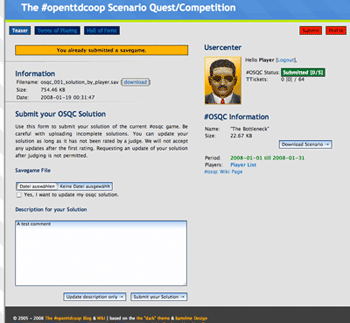 Submitting form