I got familiar with the tutorials and the videos I create. Today, I used a trick to create train tracks on sea level with sea around on the Public-Server. Due to requests I created this tutorial showing you how to do it and what you should care of. In my opinion the canals are more decent than a bunch of bridges. They also remind me of Sylt.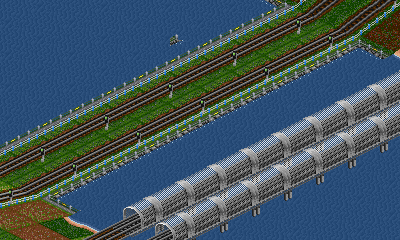 All you need for this trick is a small amount of money and some quick fingertips, otherwise the flood will be faster than you.
The Video
Build canals around the area you want create land in
Use the dynamite to create land tiles in the canal surrounded area
be quick enough
Problems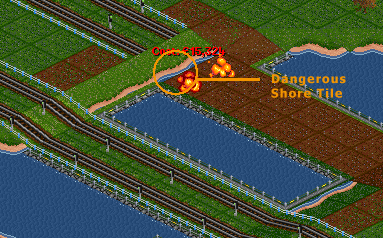 Never leave a coast tile with shore in an area created, it'll automatically flood your land again. As well you should never delete canals again. The built tracks and everything on it will be flooded.
Ship Paths
Good point. Those landbridges do NOT allow any ship routes. Though you can create small bridges.