For coop gaming there is a wiki guide about proper building and there is a tuturial save game to help you in defining the basics about building on coop servers. During recent games it appears that these guidelines are not followed optimally.

Example image taken from the guide.
Lately it seems that people join in a game and start building and when a problem arises they tend to add an extra mainline. With just adding an extra mainline the actual root cause is not solved and makes the map messier. Though if people follow the guide about proper building, this may not be the case. In the last three games there has been put a lot of effort into optimizing the network and fixing issues, due to a lack of clean building.
For instance if a drop station is jammed and you notice that your pickup location has cargo pilling up, don't just add trains to let it pick up that cargo. You'll get into a vicious circle: Cargo pilling up -> adding trains > more jam at drop station -> more cargo pilling up -> …
To avoid this circle during a game, here are some thoughts about fixing problems during a coop game:
Analyze the problem and find root cause. Ask yourself questions like: is the station entry and exit fast enough, is the merger onto the mainline properly build.
How is the general flow of the network, is it flowing properly. If not try to fix the flow first, before making a solution for a jammed station.
Discuss with others what a good solution might be and co-operate in building the solution.
If you all agree on a solution and the solution is adding an extra mainline, make sure you hook that up cleanly on all hubs and stations and that you make proper balancers at the point where the extra mainline ends.
What ever you do: don't just add an extra mainline or extra trains.
Example screen shots, just taken randomly to show unclean building and clean building: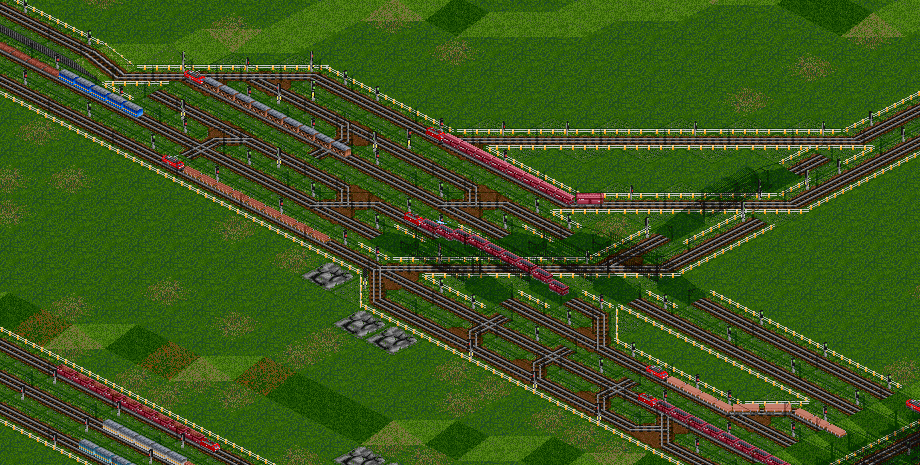 Example of a clean hook-up from a sideline into a hub, balanced over the mainlines.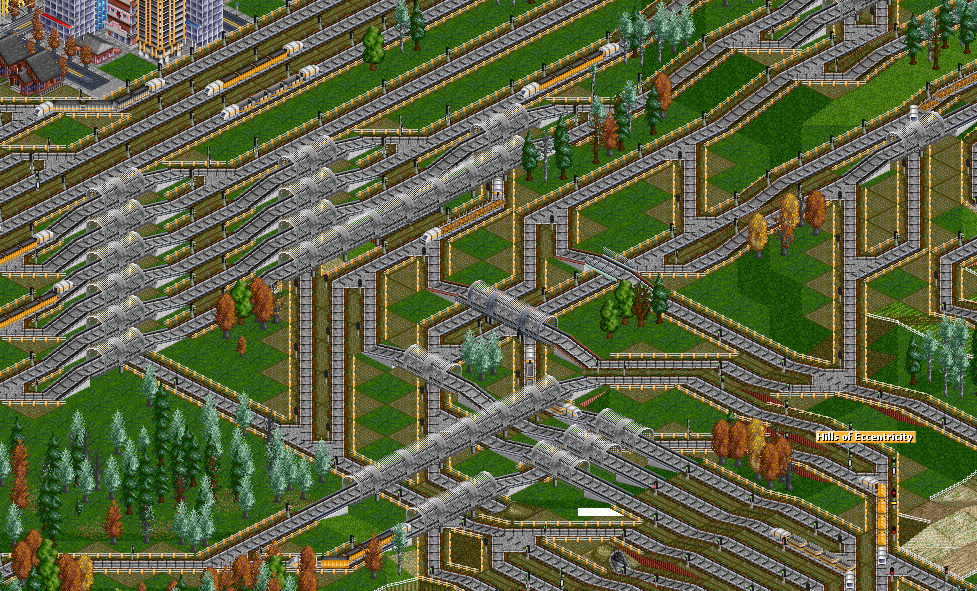 Example of an unclean hook-up in a hub. Notice not all lines are connected to exit the mainline.