Yesterday the first 'World Wide OpenTTD Game Day' took place. In the last weeks a lot of persons (especially dihedral, Ammler, Phazorx, TrueBrain) did an immense work to prepare a really special version of OpenTTD which can cope with the needs for such a day. This custom build includes:
A server side patch for 55 players, but eight companies though
Shared Tracks and stations with the first company
An admin patch to move players to a company
Joining players always start as spectators
Eyecandy: snow in temperate climate
#openttdcoop grf package v6beta to provide variety for stations etc.
Changed prices (very expensive) for landscaping, tunnels and bridges
A lot of technical fixes, i.e. removed trees to reduce the file size of the map.
Toll booth GRF to show the different area's of the map
The source and binaries are provided by the official OpenTTD-Developers. Or if you are keen with unix and svn:
svn revert -R . && svn update -r11344 && ./configure –revision=r11344-wwottdgd && ( curl http://mozart.ammler.ch/wwottdgd/patches/wwottdgd_in_v6.diff | patch -p0 ) && make
Those specs sound really auspicious and in my opinion the day was a success, worth to repeat it soon.

In beginning ~25 nicks showed up at the channel #wwottdgd and due to server problems the game started delayed. I joined the Central Company and talked with some guys about a general plan. It was not easy to communicate, the chat window was flooded by messages of Autopilot and more than 20 people talking in one room is quite confusing. After some talking I decided to build a connection between Paris and Bern which pushed our Operating Graph up in the sky and the central area grew quite fast. It was a lot of fun knowing all over the map people build and the network grows. Only the function of the global company was not to logical for me. I mean I understood those global connections, but somehow I didn't see any sense and use in it. The game would be more flexible if shared tracks would work for all companies like it was once tried in the Subsidiaries patch. After a while we had more than 30 players in-game and it felt quite comfortable (Update: Peak was 34!).
The game ran smoothly. The Administrators did a great job this day, also reflecting the bunch of work before.
In the end the game was overwhelming and I couldn't play anymore. I don't know the complete number of the vehicles, but its at least 1000+. I think most players had this problem in the end and with an older machine its not possible to play anymore. But this was always a problem of large games.
I already saw some suggestions for the next WWOTTDGD in December, so here are some of mine:
Better company administration. A window to join a company or to invite players or to move them as admin. A correct right management is needed.
The desert in temperate games.
Next time a smaller map would be better IMHO.
The use of the global company should be reconsidered.
Autopilot should send the welcome message to the joining player only. All the others should see only a 'Player joined the Server' Message.
Better chat options. A private mode to ignore global conversation to concentrate on the stuff happening in a company. Maybe a buddy list and separated chat windows with single persons / or companies.
Finally some Impressions
The Playerlist: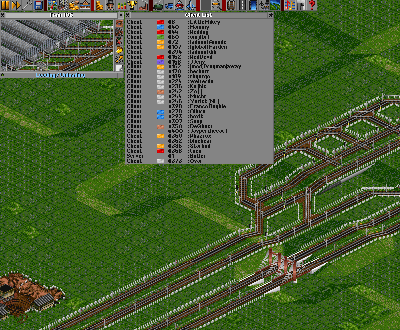 Shared tracks: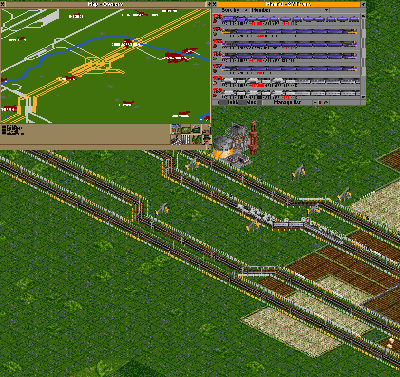 The Harbour of Helsinki: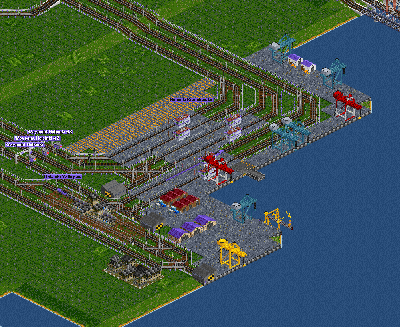 More eyecandy. Snow in temperate climate: