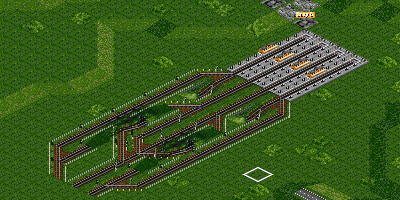 Due to the many request I finally created a step-by-step tutorial to show you how to build a very easy variant of my Terminus Station (The Draft for this post exists since July). The bridges over tunnels seemed to be confusing for some readers. Anyway I have to say again: 'bridges over anything' only work with the r7573 and higher nightly buids, not with OpenTTD 0.5.x series (Roadmap).
Step 1:
Lets start with an easy 4×4 station. Very Important is, there are no signals in front of those platforms. I added some nice looking buffers.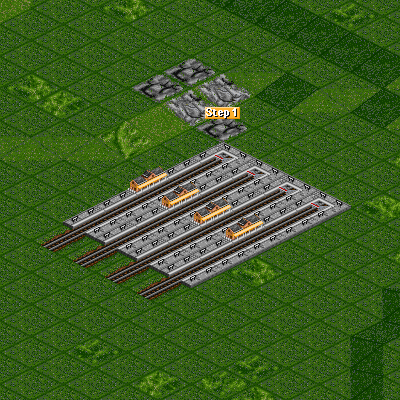 Step 2:
In the next step easily level the landscape. We need to build two tunnels.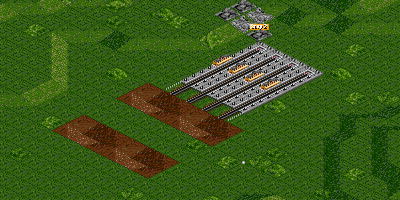 Step 3:
Now just build those tunnels, kinda easy. But as you can see, over the tunnel-ed area the build a diagonal tile. They are the beginning for the bridges which will be built over the tunnel entrances soon.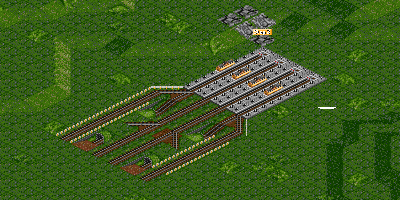 Step 4:
In the fourth step we are going to build some more parts of the entrance area.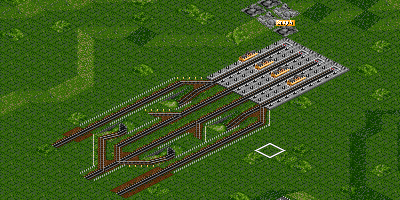 Step 5:
Now its time to build those bridges over the tunnels.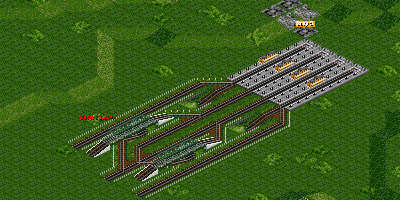 Step 6:
Last but not least you can add the signals. This is the most simple solution containing two leaving tracks. Its up to your creativity how to combine them again.